Easier to buy = more sales
A mobile app is the easiest way to make online purchases.
Unlike a website, it loads immediately regardless of connectivity, has no large bandwidth requirements, and fits the device perfectly. No more panning and zooming.
---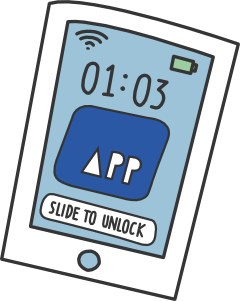 A constant branding presence
Even when your app isn't in use, your logo is always present on the user's home screen, reminding them you exist.
So when they do want something you offer, they'll go to you rather than a competitor.
Engage with your audience
Our unique push messaging system allows you to send targeted messages to your audience. They are reliable, unlike emails; and unintrusive, unlike calls or texts.
Deliver a targeted message to any user or group, even whilst they're away from your app.