Let customers manage themselves
A good app can take the pressure off customer services by giving users the tools to service themselves.
For example, why force a user to contact you to rearrange an appointment when they could do it any time of day using an app?
And unlike a website, there's no need to remember a web address or log-in.
---
Who's your customer?
Deliver the right product at the right time. Get to know your customer based on where they are, past purchases, what they're looking at now and what they might want next.
And then you can message them in an unintrusive way.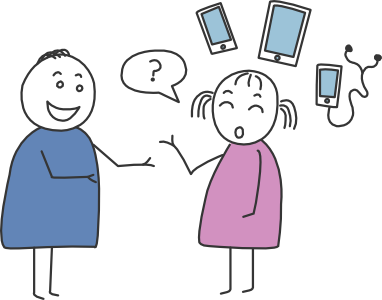 Free your employees from menial tasks
A well designed app can prevent your workers getting bogged down with paperwork. Why ask your employees to fill in a form in triplicate when an app could do it for them? It's always with them, in the office or the warehouse or the field.
So they spend more time doing the things you pay them to do.