What is it?
An app can provide vast commercial opportunities, but success comes through experience of what works and what doesn't.
In the App Incubator we'll discuss whether your app idea could make it big and how to attract its target audience. We'll design key parts of your app, provide branding ideas, and ensure it's crafted so as to maximise success - whether that's selling products or retaining regular users.
The session is also great if you're seeking investment for your app. It will provide a basis for the user acquisition, technical and graphic parts of the plan you'll present to investors.
What You'll Get
A smart MVP
Excess features cost money and confuse users. We'll help you boil your app down to its Minimum Viable Product (MVP) - just those features needed for the first release.
A marketing plan
Who is the right audience for your app, and how do we target them? There's no one-size-fits-all approach: we have to get into the head of your users.
A slick design
Your target audience must understand what your app does the first time they load it. Our user experience (UX) experts will work with you to design key areas of it.
Maximise your income
We'll design the app's layout to maximise your income. Whether it's buying a product, signing up for a service, or playing a game, there's an objective to achieve.
Graphics to stun
Our specialist graphic designers will work with you to create the brand, colours and look & feel to make your app stand out. We'll also design you an icon.
A nice lunch
It helps stimulate brain cells, obviously.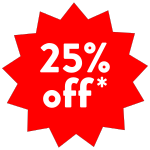 * Until end August
Learn More
The session costs £1995 + VAT, or FREE if you proceed to develop your app with us (cost 100% refunded after launch).
Special August offer: £1495 + VAT
To learn more or to book your session, please enter your details below: